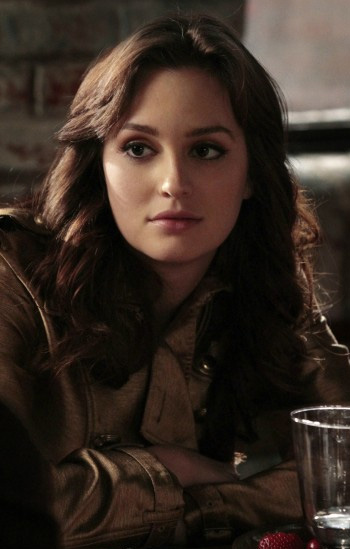 Name: Blair Kingsley
Age: 16
Gender: Female 
Sexuality: Bisexual 
Faceclaim (if there is one): Leighton Meester 
Country of Origin: France 
Place of Birth: Paris 
Race/skin color: White 
Hair color: brown 
Eye color: brown 
Height: 5'6
Weight: 130
Body type: skinny 
Mortal Parent: Eleanor Kingsley 
God Parent: Eros 
Powers (things that use energy): She can increase or decrease an attraction in someone, give someone an attraction to someone else. But it does not create real love. Can not alter love (Very effective but draining. Lasts up to 10 posts. Only can be used 3 times per thread)
Abilities (things that don't use energy): 
Personality:  Blair is a flirtatious individual with only one thing in mind. Seduction. She loves to flirt and put people under her love spells. She can be sincere and does hope to find true love one day but not many people see that due to the fact that she is a full frontal b****
Talents: flirting, seduction, fashion, shopping, black mail, manipulation
Flaws (at least three):not good at fighting,has very little loyalty, keeping her hands to herself
Weapon (Celestial Bronze): Celestial dagger
History (at least five sentences): Blair grew up in upper Manhattan with her mom and her sister Serena. She and her sister used to wander the streets seducing boys into buying things for them because they couldnt afford things for themself. One day, their mom told them about their father and told them to pack. So the did and she brought them to camp. She has been happy at camp but misses the freedom of the city. 
Cohort (if Roman):
Notes: